Partners
ITS is internationally recognised as the bridge connecting brands to the most interesting young talents on the planet. Together with the strong support of the Italian & Local Institutions, International companies continue to embrace the magnetic force of ITS in the common aim of supporting young talents all over the planet. They are able to build privileged relationships with the next generations of designers through the development of cutting edge projects, obtaining tangible results, through a constant dialogue that produces fresh ideas and innovation for the world of design. For ITS 2019 we joined forces with the following partners, sponsors and supporters sharing the same support philosophy.
ITS is a platform that has been positioning Friuli Venezia Giulia at the centre of a prestigious network of creativity and design for years. Focused on the topic of sincerity, the 2019 edition highlights an issue of major concern not only for fashion designers but for all human fields: in a post-truth dominated era, working to re-assert basic, though often long-lost, principles is an action of great intellectual and moral significance.
These values will not only grant beneficial – and hopefully lasting – effects to the efforts of each participant, but will moreover be the guidance of the ITS Arcademy: a project of international relevance which fosters education and experimentation as ways to new forms of artistic and professional horizons. For all these reasons, the Friuli Venezia Giulia Regional Government wishes the best outcome to this tried and tested event.
Massimiliano Fedriga
President of the Friuli Venezia Giulia Region
It is a true pleasure, as well as our duty, to stand by ITS – International Talent Support, an event I have always believed in since its inception in 2002. I have always supported it in my previous terms of office as Mayor and with great pleasure also in this one, contributing to its growth. ITS not only supports young talents, it also enables the city to enjoy international visibility even in fashion.
The talent and vision of Barbara Franchin and her team who, since the very first edition, have successfully involved young talents from over 80 countries, are an excellent representation of Trieste, now more than ever the city where everything is possible, capable of growing in terms of its cultural, economic and social aspects and capable of creating networked systems, of being a protagonist and not just a mere spectator of its own growth. A growth that, thanks to the Porto Vecchio, the Old Port, will create new job opportunities and provide well-deserved outcomes for all.
Trieste is a city that is running fast and aims at enhancing the value of its diverse potentialities. In such a scenario, ITS takes center stage, projecting Trieste, once again, onto the international scene of fashion and creativity, speaking to the young in their own language, embracing the future and opening up to the further advance of a sector that is part of this country's finest heritage.
Roberto Dipiazza
Mayor of Trieste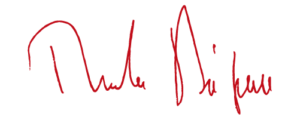 The Fondazione CRTrieste will be supporting ITS also this year, appreciating in particular the event's significant role in highlighting the value of young talents in an industry, that of fashion, that is one of the country's greatest assets. In addition, ITS also acts as a valuable promotional tool for the international visibility of Trieste and of Friuli Venezia Giulia, capable in turn of serving as a driving force for a territory that, today, thanks to the peculiarities of its landscapes and architecture, definitely offers some truly remarkable inspirations for our constantly growing tourism, as well as the perfect setting for international film productions and ad campaigns.
The innovation ITS brings about, moreover, reflects the spirit of yet another important feature of Trieste, that of the city of science and knowledge.
Tiziana Benussi
President of Fondazione CRTrieste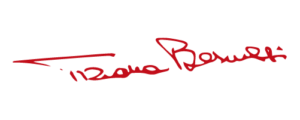 Having been part of ITS for the last 18 years, we feel part of a family. A family of talented creative minds from all over the world whom we have the privilege to meet first hand, to be inspired by, to mentor and to give a chance to – in this industry and in life.
I will never tell them enough to be brave, to think out of the box, to innovate and to move us all forward.
The future of fashion passes by them.
Renzo Rosso
President of OTB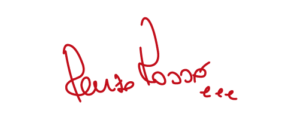 ITS is a dream. Dreams are extremely powerful and contagious. From dreams stems passion, which makes the most incredible things happen. When all this started, very few of us really believed that the dream of a passionate girl from Trieste to support young creative talents to bloom and emerge could become true, in a small city with a very different vocation. But today, here we are, against all odds: the dream is well alive, and it became the dream of all the talents participating in the contest. The dream of winning and seeing their own creativity effort become alive in the collections of international brands and maisons. Most probably, to make ITS become what it is today in a big city like London, New York, Milan or Paris, would have required much broader resources. Maybe not even that would have helped to succeed, as competition is so tough that some similar activity could have frustrated the effort. Today ITS is an established and recognized global reality, a very unique project in the world of creativity and for the young talents who overlook the international scene.
Today ITS is becoming even more powerful and contagious, as it gives birth to what is the natural prosecution of the initial dream: ITS Arcademy, a way to transmit ITS passion, to share ITS values, to nurture creativity not just once a year but every day, not just with a lucky group of gifted individuals but with everybody who wants to be in contact with this world. Congratulations and my warmest wishes for this new adventure.
Andrea Illy
Chairman of illycaffè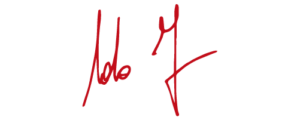 The ITS Arcademy project in Trieste is a visionary and passionate expression of the belief in creativity as a source of growth, in the power of nurturing talents beyond boundaries, in the importance of collecting memories and sharing them. Barbara Franchin's determination and commitment to give a stage and support creative talents from all over the world is an inspiration and should be a challenge for more to happen in the same direction. ITS Arcademy will be a lively and breathing energetic project where ideas will be catalyzed and will generate new ideas. Access to the fabulous ITS archives and interactive workshops as well as the continuous innovation in the way the space can be used will create a sparkling environment helping talents to blossom, research to generate newness and knowledge to be shared.
Thanks to ITS Arcademy a new era of interdisciplinary creative dialogues will reveal new horizons and invent new languages.
I see ITS Arcademy as a generator of beauty and new energy.
Carlo Giordanetti
Creative Director Swatch International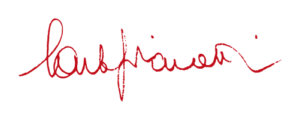 We are truly glad to collaborate on a new edition of ITS and give our contribution to such a high value project which, throughout the years, has turned the spotlight on a great number of designers from all over the world. We have always admired the passion and competence of the ITS team, the ability to involve fashion schools and the perceptiveness in selecting the best talents.
As Pitti Immagine we host leading trade fairs that have become an important reference point for global fashion and lifestyle, we work in partnership with thousands of brands, we get international top buyers involved in our initiatives and produce great communication events. And these are the tools we shall put at the disposal of the young designers of ITS: supporting the winner, inviting them to take part in the winter edition of Pitti Uomo in January 2020 - or in the February 2020 edition of Super in Milan in case of a womenswear collection - with a one-year mentorship through our Tutoring & Consulting direction.
Raffaello Napoleone
CEO of Pitti Immagine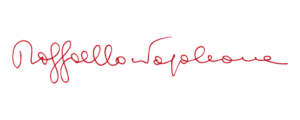 Supporting young talents, allowing them to express themselves and grow is an unquestionable commitment on which everyone involved in the fashion industry must agree. Together with sustainability and digitalisation it stands as one of the pillars of our strategy at Camera Nazionale della Moda Italiana.
This is the reason why we are proud to support ITS once again with an actual prize. The creativity and the energy produced by the work of Barbara and her platform are of great inspiration.
Carlo Capasa
Chairman of the Camera Nazionale della Moda Italiana